Loxta launch new InPost 24/7 parcel locker delivery service
Sunday, 27 November 2016 | Loxta PR
InPost 24/7 is a new Locker delivery service that is now available to all Loxta customers. We have detailed the key information relating to the new service including:
What is InPost 24/7?
InPost 24/7 is a new parcel locker delivery service where Loxta will send your parcel to a specific locker that you select from over 1,100 locations nationwide. Once it is delivered to the locker, you will receive a password by email and text allowing you to open and collect your parcel in a quick and convenient manner.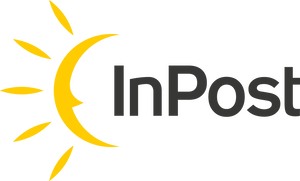 All of InPost's Parcel Lockers are accessible 24/7, and are located in well lit, safe and secure areas with plenty of parking. Example locations include Morrisons Supermarkets, ESSO petrol stations, Toys R Us, and also Transport for London sites amongst many others.
This process is safe, simple and convenient - ensuring you do not have to wait in all day to collect a parcel. You can simply collect it when it is best for you, freeing up your day to do the things that matter.
Finding an InPost 24/7 parcel locker?
Simply type in your postcode or Location into the map on the right to bring up the locations of your nearest lockers. Once you have the address, just type this into your delivery address when you complete your order (Instructions are shown when you complete your order using InPost).
Key Information & FAQs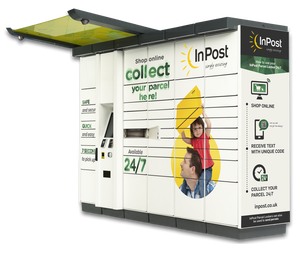 How long does the delivery service take?
Deliveries via InPost 24/7 are on a 2 day service from the parcel being despatched from our warehouse in Clitheroe.
How much does InPost 24/7 cost?
As a promotion, the InPost 24/7 delivery service will be made available to all clients for free on any orders above £50 (exc VAT) for the remainder of 2016.
For orders below £50 (ex VAT), there is a delivery charge of £5 (ex VAT).
How easy is it to collect the parcel?
After your parcel has been sent from Loxta's warehouse, you will receive a Password and QR code by text and email. Once you have been notified that your parcel has been delivered to the locker, at the screen located on the locker, simply type in your password or scan your QR code on the scanner underneath.
The appropriate locker will then open up allowing you to collect your parcel. The video below explains this in slightly more detail:
How do I select InPost 24/7 as my delivery option?
To select InPost 24/7, complete your order online as normal and then have a look at the InPost Locker Finder to get the delivery address of the locker that you want. When reviewing your order, you will have a drop down option for your delivery method, simply click InPost 24/7.
When you have clicked through and completed your billing details, underneath this you will have an option to select an alternative delivery address. Simply click this option and enter the locker address, ensuring that you enter your mobile number in the telephone field, and then confirm your order as normal.
You also have the option to save your delivery addresses so you can quickly fill this in the next time you place an order to make it quicker and simpler.